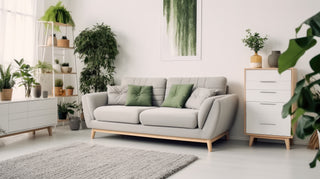 GOOCH RUG CARE & MAINTENENCE
Gooch Oriental want you to get the absolute best from your new rug and if you follow our simple care instructions, we guarantee you will get many years of enjoyment from your purchase. 
We always recommend a no shoes policy on your rug and ensuring you have a good quality door mat which will help prevent dirt from entering the house.
When placing your rug down, you must ensure the floor is completely dry and always rotate your rug on a regular basis to even out everyday wear and fading from sunlight..
HOW TO OPEN YOUR NEW RUG
Before you unpack your rug, always check the packaging for any signs of damage which may have resulted in damage to your new rug. If you do find any damage  please flag up immediately before opening and if a member of our team is not present, please photograph for insurance purposes.
Always take great care when cutting the cable tie at the end of the parcel and remove the rug carefully ensuring the packaging is kept in tact in case you need to return or exchange your rug. NEVER cut through the packaging as this could cause damage to your new rug.
HOW TO PREVENT SLIPPING
Rugs can sometimes slide on smoother floor surfaces such as polished wood & tiles or slight movement on carpets can occur which can result in ridges which potentially can cause accidents.
Gooch always recommend using our anti slip Goochy Grip underlay as a solution to prevent such problems.  Ensure your floor is completely dry before laying your rug to prevent slipping and preventing mildew and rotting.
SPILLAGES
If spillages do occur, always act immediately by carefully absorbing any liquids before they penetrate deep into the yarns. We would always recommend using a damp, neutral coloured cotton cloth which should be carefully layed on top of the spillage and left to absorb. Do not rub the rug as this can damage the surface.

Specialist cleaning companies will have the experience and knowledge to deal with any stubborn stains
PILLING
It is normal for some loose fibres to protrude from the pile as the yarns on your rug settle which can be carefully hoovered. Any tufts can be trimmed level and never pulled which can weaken the backing of the rug.
HOOVERING
Lightly Hoover your rug using an attachment to remove any surface dust and loose yarns. Always avoid the use of hoover brushes which can cause the yarns breaking and shedding which can reduce the life of your rug.
Smaller rugs can be taken outside to shake any loose grit or dirt that is trapped within the fibres. 
SHEDDING
Shedding is natural characteristic of Wool, Acrylic, Polyester & Viscose and will settle over time. Following all the above steps will help with prevent shedding.
If you have any further questions about the care of your rug, please do not hesitate to contact the team.